'Cooking with Saverio'
Ciao….
Our School for 2017 has now ended.
We decided to end the School at the end of 2017, after holding the school for 10 years we've decided to go out with a huge success and pursue new adventures.
However Cooking with Saverio doesn't stop there, we have good news…..
Have you been looking for bespoke cooking lessons to get your food up to scratch? Or, do you happen to know someone in need of a gift who has a flair for cooking?
'Cooking with Saverio' is the right cooking experience for you… each lesson will be catered for in the comfort of your own home. The chef will bring along the ingredients needed for a 3 course meal, what better way to improve your cooking skills than in your own home, under the guidance of chef Saverio.
Get your friends and family together or maybe a gift for a special occasion, Birthday party, Christmas get together, hen party or merely because you love to cook….
'Cooking with Saverio'
– Hands on traditional Italian cooking using recipes from all regions of Italy.
– Good quality ingredients depending on the season brought by your chef
– It all takes place in the comfort of your home, using your equipment, making it easy for you to repeat the dishes afterwards.
– Tips, techniques and comical but true stories from your chef
For Further information and price contact us via email at info@trattoria.co.uk
 T&C
Private home cookery classes, minimum of 5 persons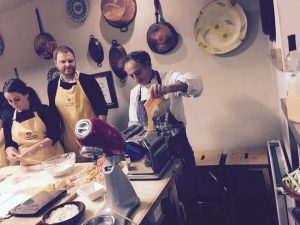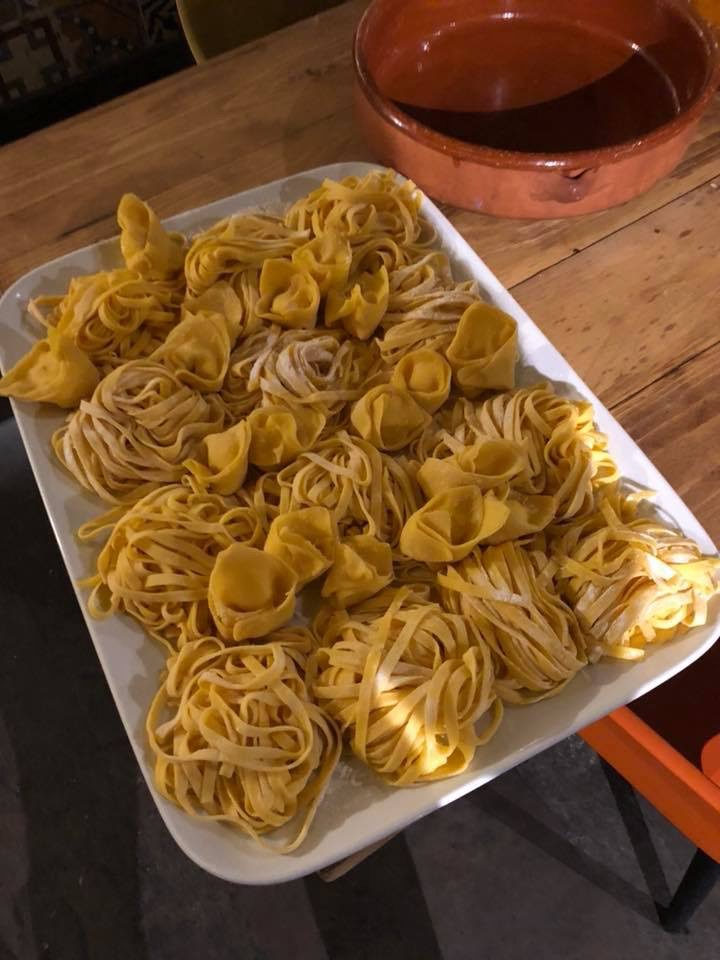 Wine Tasting
Our Wine Tasting experiences are one of a kind you will not be disappointed.
During the class you get to taste our specially selected Italian wines complimenting each with our in house Cicchetti's (Italian Tapas).
Whether you attend an open class or wish to hold a private class for that special occasion, Birthday, Hen Party, Anniversary or a corporate team building event, the Trattoria Wine Tasting is for you…
For further information contact us via info@trattoria.co.uk